Multi-Channel Marketing Solutions
We develop audiences, clients and customers for businesses


Consulting & Strategy
Consulting & Strategy
Business Analysis & Consulting
Reputation Management
Brand Identity
Campaign Strategy
Content Strategy


Creative Design
Creative Design
Website Design
Logo Design and Branding
Ecommerce Design
App Design
Print Services & Direct Mail


Online Marketing
Online Marketing
Search Engine Optimization
Email Marketing
Display Advertising


Web & Mobile Development
Web & Mobile Development
Programming & IT
Ecommerce
Content Management Systems
Mobile Development
Responsive Website Development
Is Your Business Listing Information
Accurate

in Google? Featured Marketing Products and Services

The App for Everything!
"Localtunity drives customers, not clicks!"
Localtunity helps local businesses create instant marketing campaigns
targeting local shoppers on the go in less than five minutes!

Custom App
Branded to your business
We'll create a stunning app to promote your business and advertise your deals and offers to locals on the go.

Mobile Deals
Punch cards, coupons & offers
Reward your loyal customers with punch card incentives.

Google See Inside
Google Maps 360 Tour
Showcase your business to local customers with a Google Maps tour.

Mobile Reviews
Reviews & Testimonials
Manage business reviews and testimonials.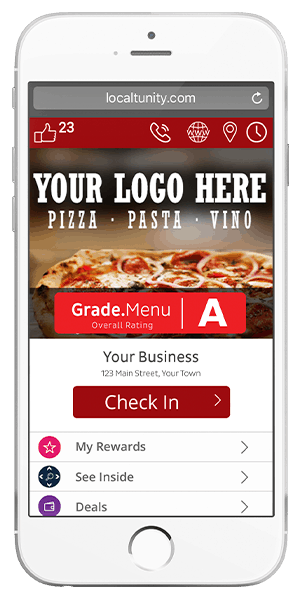 Wifi Access
WIFI LEAD GENERATION
Customers expect free wifi, make it into an effective marketing tool.

Social
Social Sharing Rewards
Social rewards for customers who post your offer to their Facebook page.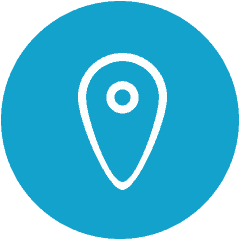 Local Directory
Hyper-Local Geo-Targeting
Market your products and services to local customers by using Localtunity to reach nearby customers on the go.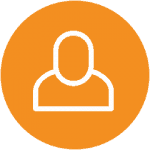 Data Automation
Capture Customer Data
Our app allows you to capture meaningful customer data for future marketing campaigns.

Create Instant Photos
Social Media Buzz
At Your Next Event!
Let consumers share your brand and events
on their social networks.


Why A Company Video?
Your Business Deserves a Spotlight!
It's fast and Easy: A video shoot typically last only 1-2 hours.
Showcase your business: A great way to engage with online visitors.
Stand out from the crowd: A video makes your business unique to competitors.
Rank higher on Google: A webpage with video is 50x more likely to appear.
Convert online visitors to local customers.
Get in the Spotlight
Web Development, Design, Mobile & SEO Optimization
We build more than just websites, we build your entire brand and web presence. EveryMerchant.com's "E-Unit" design team will create a professional design and development your website to engage users on mobile, tablets and computers.
Our Clients, Partners and Projects.
Our awesome clients, projects, partners and brands.