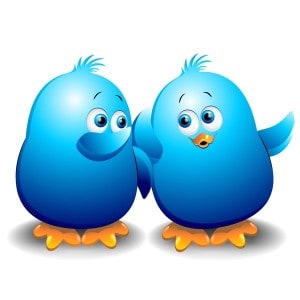 Maybe you're new to Twitter or maybe you've used Twitter pretty lightly and are trying to make it a more efficient tool for your own use.  Whatever the circumstances, Twitter lists are a great way to categorize tweets by different subject or by different groups.  Not only can you create your own personal lists, with the option of being public or private, but you can also subscribe to lists that were created by other people.  These lists show you the timeline filled with only tweets from the people included on those lists.
Why would I want to subscribe to someone else's list?
Subscribing to another's already created list is great if you are looking for tweets related to your specific industry.  Perhaps a large corporation that you follow has a list created of all other companies related to them.  It's a great way to get industry news quickly and easily, since most professional Twitter accounts are used for sharing industry news, tips, and how-to's.
How do I create my own list?
Creating a list is very simple and can be done in no time at all.  When you are logged into your account online, click on the 'Me' icon so you are viewing your profile.  On the top left, you will see a link for 'Lists'.  While viewing this tab, you can view lists that you have created yourself, or lists that you have been added to by other people.  On the right side of your profile, under the icon for direct mail, there is a button that says 'Create List', where you can give your list a name, description, and choose the option for Public or Private.  When naming your list, keep in mind that list names cannot start with a number or be longer than 25 characters.
How do I Add/Remove people from my lists?
There are a couple ways to add or remove someone from a list.  The most common way is to search for the user you want to add in the search bar and go to their Twitter profile.  Click on the person drop down menu next to where it says 'Following'.  You will see an option that says 'Add or remove from lists…' and that is where you can choose the action you are looking to for.  If you want to choose people to Add/Remove from a list that you are following, go to your 'Following' list and just click the same drop down menu, and going from there.
How do I share a list?
The quickest way to share a list, is to go to the page of list you are looking to share, copy the URL in the main address bar, and paste it into a tweet or direct message, depending on who you are looking to share it with.
How do I subscribe to someone else's public list?
If you are looking to subscribe to a previously created list by another user, you need to be viewing their profile page in order to do so.  Click on the 'Lists' tab on the upper left side where you can view all of their lists.  Choose the list you want to subscribe to me clicking on it, and then on the top left you will see an option to 'Subscribe'.  You do NOT need to be following that person in order to subscribe to their lists.
Things To Remember:
Twitter lists are solely for reading tweets of the people that belong to those lists.  You cannot directly message the users in the group or tweet so that only those people on the list can see it, as you would be able to do with an email list or a Facebook group.
People can be added or removed from any of your lists whenever you pleased, but only if a specific user hasn't previously blocked you.