Welcome to the APPocalypse, phones overloaded and overburdened with a multitude of digitally designed disasters that are destined to make our mobile screens look like a disorganized jumble of icons and names.
There is a trend of exponential app growth in both Andriod and Iphone which shows no signs of slowing down, and it may be accelerating. From 2010-2013 There has been an increase in available app s on Andriod from about 16,000 to 800,000 (a 5000% increase) and 120,000 to 900,000 on Iphone, keep in mind most of this growth has come in the 2012-2013 time period.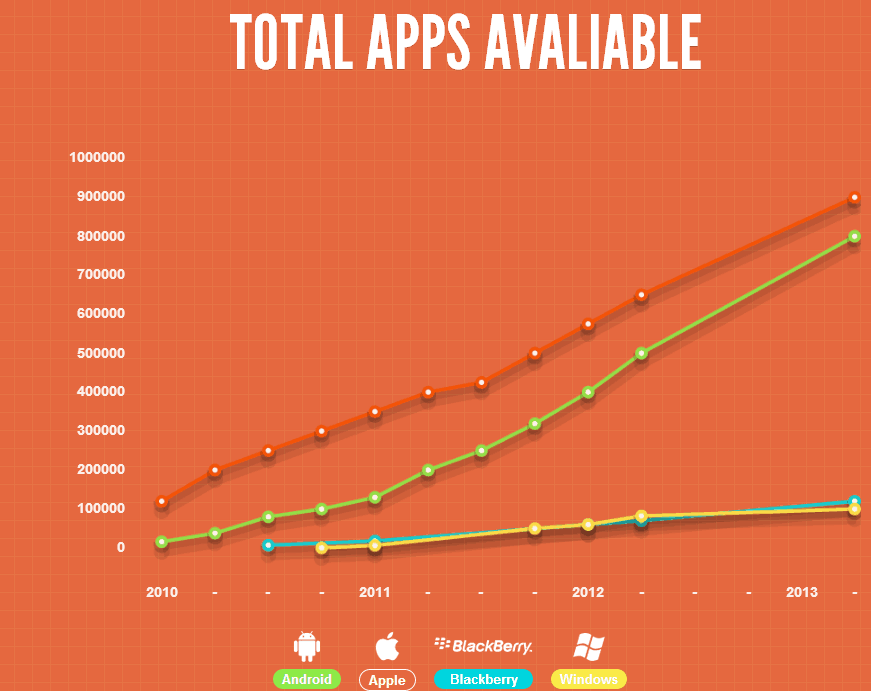 Keep in mind that this data is measuring total apps, which includes games, shopping apps, calender apps, note pads, and every other thing that you can find on the marketplace. This makes individual apps harder to find if the user doesn't know exactly what they want and forces them to sift through tons of junk apps in order to find what the best note pad, or best merchant app, or any other on the marketplace.
What about the home screens on our phones? Well, there are statistics that support our screens are getting just as cluttered as the marketplace. Users on average have about 33 apps downloaded on their phones today, as opposed to having an average of 22 in 2009. The number of downloads has increased exponentially also, with 289,000 apps downloaded on Andriod in 2010 all the way to 50 Billion in 2013, with iPhone trailing closely behind with 48 Billion downloads in 2013.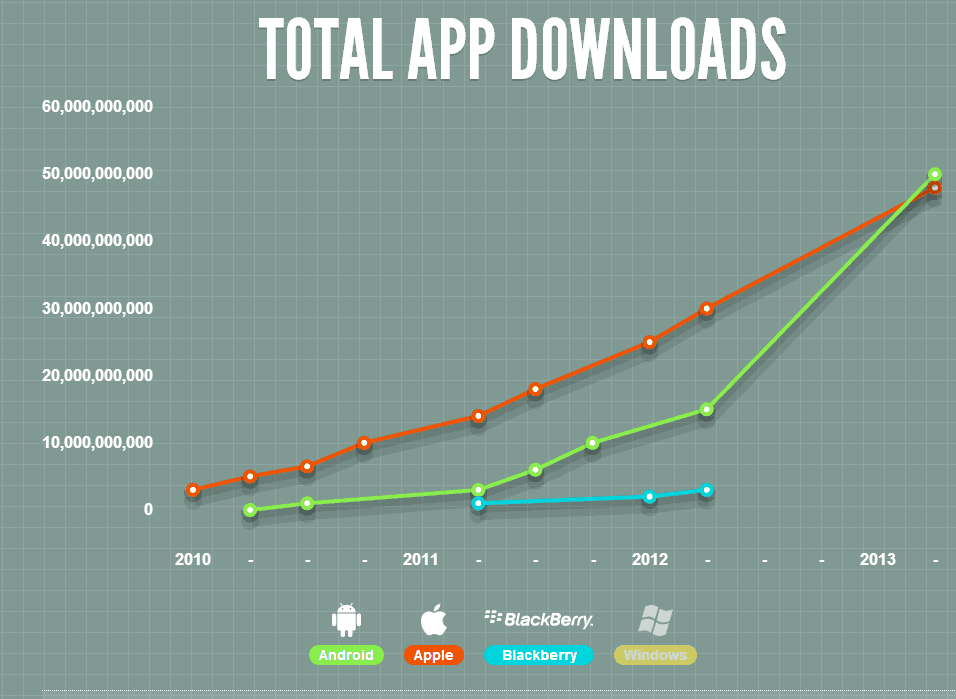 The data supports that we are on our way to a major app overload, and that apps need to adapt and change in order to meet user demand. I believe that the future of all apps rests in the hands of consolidated platforms that house the multitudes of apps in one bundle.
Small business have already caught on to this trend, knowing that they have no way of competing with larger retailers in the app marketplace, they have signed up for loyalty programs that specialize in local business. Apps like this one, called Localtunity, specialize in consolidating reward apps for small and local businesses and providing a user interface that is simplistic and easy to navigate.
Consolidating big company apps gets a little more complicated, having to manage many complex features and interfaces in one platform is definitely a challenging problem, but it is a problem that needs to be solved. I'd advise anyone reading this article to invest in any company that finds a way to consolidate the apps of the big retailers because that is the future of mobile applications.